Play it safe Guard Tour
TouchProbe - iBR9000 Guard Tour Systems are used around the world every day by security guards to automate their jobs and provide verification they are performing their guard tour patrol job correctly.



The guard tour patrol system uses rugged data collection hardware and powerful yet easy-to-use software designed and manufactured in the USA.
The guard walks his rounds and touches iButtons at each designated location to provide verification of their rounds.
Industrial-Strength / Tamperproof
The iButtons are uniquely numbered computer chips which means they can not be duplicated. They are armored in stainless steel containers the size of your fingernail which means they are crafted for years of use.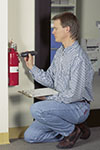 The iBR9000 hardware provides proof-positive feedback of scans with a choice of an audible tone and visible light. iButtons have a read rate of 99.999% which is 1 miss read out of 100,000.

Free Lifetime 24x7 Support
Five Year Hardware Warranty
Next Day Delivery
30 day Money Back Guarantee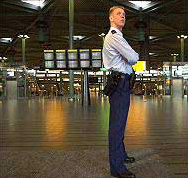 An indispensable tool
iBR9000 Guard Tour Systems are used worldwide. We ship within 24 hours. Lifetime technical support. 5 year hardware warranty.
The iButtons can be assigned as Checkpoints, Incidents and Guard Buttons enabling the guard tour systems to produce detailed time-based verification reports.

The iButtons can be put anywhere and on anything in your facility. They can withstand temperatures from
-40°F to +185°F.
A leather wallet containing iButtons is available so the guard can record incidents during his guard tour.
30 Day Money Back Guarantee